---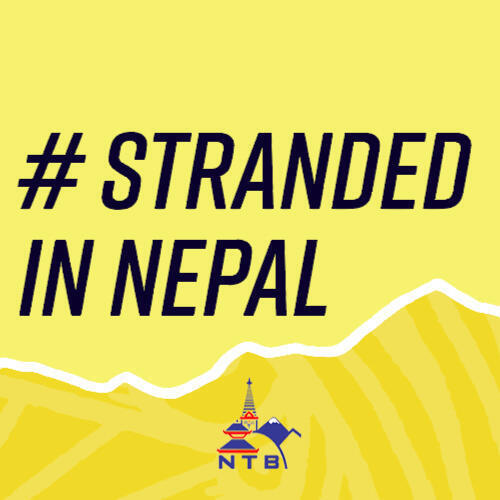 # Stranded In Nepal
---
Support Network For Travelers
by the Nepal Tourism Board
If you need advice, suggestions, information, or any support, we're here to help.

This website is updated regularly.

NEPAL COVID19 DASHBOARD
Stranded in Nepal Crisis Cell 9851254666

#StrandedInNepal #StuckInNepal
#covidResponse #nepalNOW #stayHome #washHands #BreaktheChain
---
✈️ CHARTERED FLIGHTS
A member of the community is maintaining a Google Doc with regularly updated information about chartered flights and where to book them.
👉 https://cutt.ly/strandednepal
---
💬 WhatsAPP
#StrandedInNepal — Support channel
#StrandedInNepal — Leaving — Want to leave
#StrandedInNepal — Staying — Stay and wait
#StrandedInNepal — Staying #2 — Another staying group
#StrandedinNepal — Getting from Pohkara to Kathmandu
#StrandedInNepal — Stuck in Lukla
#StrandedInNepal 🇫🇷 🇧🇪 — French, Belgium
#StrandedInNepal 🇳🇱 — Netherlands
#StrandedInNepal Dutch people in Pokhara
#StrandedInNepal 🇩🇪 🇨🇭 🇦🇹 — German, Swiss, Austrian
#StrandedInNepal 🇪🇸 — Espanol
#StrandedInNepal 🇨🇦 — Canadian (and Facebook)
#StrandedInNepal 🇺🇸 — USA (and Facebook)
#StrandedInNepal 🇦🇺 — Australia (Facebook)
#StrandedInNepal 🇬🇧 — UK
#StrandedInNepal 🇮🇹 — Italian
#StrandedInNepal 🇧🇷 — Brazil
#StrandedInNepal 🇮🇱 — Israel (Facebook)
#StrandedInNepal 🇵🇱 — Poland
#StrandedInNepal 🇸🇪 — Sweden (Scandinavian)
#StrandedinNepal Asia
#StrandedInNepal 🚴 — Cyclists
#StrandedInNepal 🇳🇵 — Non Resident Nepalese
#StrandedInNepal & Bored — Off-topic discussion
NEW — #StrandedInNepal — Staying #2 — Another staying group
NEW — #StrandedInNepal 🇮🇪 — Irish staying in Nepal
NEW — #StrandedInNepal SA — South Africans


#StrandedInNepal 🇮🇪 — Ireland
Contact the Irish Consul at the following number to be added to the Whatsapp group +9779851021479. You can also send your details (name, date of birth and passport number) to irelandnepal@gmail.com

#StrandedInNepal 🇲🇽 — Mexico
Contact the Mexican Honorary Consul at nareshdugar@kldugargroup.com or the embassy in Delhi at consularesembind@sre.gob.mx
💬 Telegram
#StrandedInNepal —Telegram channel
🐤 Twitter
Follow us on Twitter at @StrandedInNepal
📸 Instagram
Follow us on Instagram at @stranded_in_nepal
RULES
Be polite, don't spam
Use these groups to share relevant information

Numbers to call
Stranded in Nepal Crisis Cell 9851254666
COVID19 Hotline 9851255839, 9851255837, 9851255834
Tourist Police 1144 / 014247041
Nepal Police 100 / 014228435
Sukraraj Hospital (Kathmandu) 014253396
Gandaki Hospital (Pokhara) 061520067

If calling internationally:
Use country code +977 (Nepal)
Omit the leading 0 (zero) from the number
---
☎️ Who is responsible for me
Here is the list of Embassies and Consulates you might need to contact.
(Tell us if some are not in here, and we shall update it)
---
✈️ List of Airlines & Contacts
We cannot promise that the airlines will immediately pick up the phone, they are also up to their ears, but here is a handy updated list
---
📍 Where to stay & eat
We shall try to maintain an updated list of accomodations, restaurants and eateries still serving, but cannot promise the validity of this data. It changes on a regular basis.
---
MESSAGE FOR TOURISTS
MESSAGE FOR TRAVELLERS #strandedinnepal or #stayinginNepal

If you are a traveller and are still in Nepal, it probably means that you cannot leave the country at this point, for some reason or the other, or you might have decided not to leave. You are now stranded here until commercial flights resume out of Nepal or until your embassy charters another flight. Here is a suggestive list for you!

1. YOU MUST SHELTER IN PLACE and avoid all unnecessary movements. During the lockdown, and for as long as it lasts, you must remain inside and avoid contact with other people. You should only go out for medical emergencies or to get cash. Use one of the many delivery systems to obtain food and supplies. RESPECT ALL INSTRUCTIONS FROM THE NATIONAL AND LOCAL AUTHORITIES.

2. YOUR GOVERNMENT NEEDS TO KNOW WHO AND WHERE YOU ARE. The most important thing right now is to register your whereabouts with your respective Embassy or Consulate. You can do this via email (find the list of contact on this website). Remember that if your country does not have an embassy here, you should register with your responsible embassy abroad (likely in New Delhi). Be sure you provide a reliable way to contact you (email preferably). Get a SIM card if you don't already have one.

3. DO NOT WORRY ABOUT YOUR VISA. If you were legally in the country on March 21st when the lockdown started, you are not in trouble. When the immigration office reopens after the lock down you can regularize your situation. The government has indicated that it would provide amicable resolution including extending your existing visa for at least an equal amount of time at no charge.

4. You are expected to pay for your accommodation/food/flight. IF YOU RUN OUT OF MONEY you are expected to seek help from friends and family first. They can deposit money in your home account, and you can withdraw it with your ATM card. If you cannot get help, your embassy or consulate is unlikely going to be able to assist, but you could at least send them a message to indicate that you are in distress. Your LAST RESORT is to talk to the police out on the street (Tourist police if they can), and they will put you in touch with various government assistance programs. Remember that at that time you will be treated just like any other Nepali.

The Nepal Tourism Board Crisis Cell has of course, not stopped helping out, and will be a good source for accurate information during this constantly changing times and guide you. Feel free to reach out!

YOU ARE A GUEST IN THIS COUNTRY and you must behave in an irreproachable manner. Of course, it goes without saying that YOU MUST RESPECT THE LOCAL POPULATION AND THEIR RIGHTS.
Helpful Links
---
Send a message to our support team.
Make sure you are as detailed as possible so we can help you the best we can.
You can also email crisiscell@ntb.org.np directly.
---
🙏 Contributors
This is a group effort, created by many people.
Thanks to — Nepal Tourism Board, Raj Gyawali, Timo Deola, Lukas Huber, Huyen Thi Huynh, Lukas Huber, Niels, Ana Rubio, Rachel Eden, Steve Beyatte, Jennifer Bottrell, Alu Potcoava, Jenny Caunt, Ludo Van Vooren, Travel Massive + many more.
— If you've contributed, get in touch with an admin or @strandedinnepal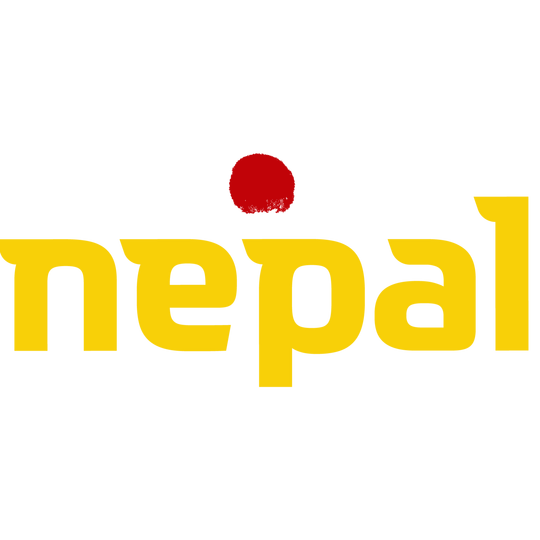 Nepal Tourism Board
Made with ❤️ in Nepal
---
INSTAGRAM
Help us document your stories — tag your photos #StrandedInNepal
---
TWITTER FEED