---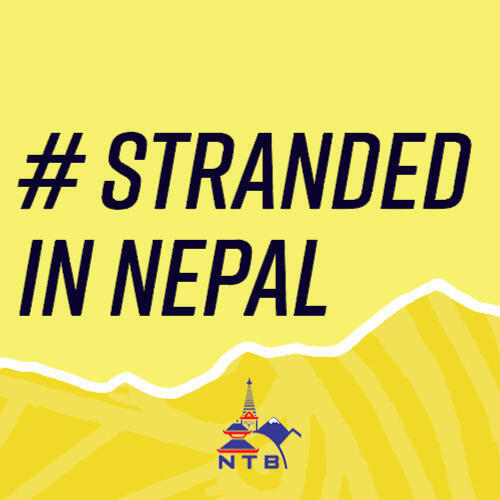 # Stranded In Nepal
---
Support Network For Travelers
by the Nepal Tourism Board
💢TRAVELLER LOCATOR SURVEY
THIS IS WHAT YOU SHOULD DO NOW
(In order to help keep you informed and facilitate your departure)

1. Please fill up this SHORT FORM to HELP NTB KNOW where you are!✍️
2. Please join the HelpLine Chat Groups Below 👇
3. Please contact your Embassies / Consulates and get on their information lists
(list of Embassies linked below 👇)

🆘✈️ NEED TO GO HOME? FILL THIS FORM
(maintained by SELF HELP group & used to petition the Government via Embassies)
✈️[CHARTER NEWS - follow @strandedinNepal on twitter]
---
🆘 COVID MEDICAL HOTLINE
9880035000
---
🧰 VISA VALIDITY | UPDATE 07 May 2021
Are you stranded with a visa running out soon?
Then don't worry - your visa will be regulated at the time of your departure - if you leave within 7 days of international flights resuming - or when you extend your visa. The time of the prohibition orders (LOCKDOWN) will not be counted towards the 150 days tourist visa limit!
---
---
😂 COMIC RELIEF
Need a Break?
Read this wonderful comic piece by Lesley about the conversations that happen on the StrandedinNepal Whats App group - done to Bohemian Rapsody by Queen. After all, Laughter is the best Medicine
JUST GOTTA GET OUT
---
❓ FREQUENTLY ASKED QUESTIONS
Questions like
I am stuck in Nepal. What should I do?
How can I get back to Kathmandu?
How can I get back to my country?
What are the current departure Regulations?
Should I continue trekking in Nepal now?
Where should I get a PCR?
I am feeling a bit sick. What do I do?

All answered HERE
If you need advice, suggestions, information, or any support, we're here to help.

This website is updated regularly.

Nepal Tourism Board - COVID Crisis Update

NEPAL COVID19 DASHBOARD
Stranded in Nepal Crisis Cell
📩 EMAIL

#StrandedInNepal #StuckInNepal
#covidResponse #nepalNOW #stayHome #washHands #BreaktheChain
---
✈️ FLIGHTS
DOMESTIC FLIGHTS STOP
(suspended indefinitely)
except for evacuation flights through Nepal Tourism Board

ALL INTERNATIONAL FLIGHTS STOP*
(from 7th MAY - 31 MAY 2021)
except for two flights a week on the India Nepal Travel Bubble Agreement.
Repatriation flights will be allowed to go on.
IMPORTANT - the PCR TEST BEFORE YOU ✈️

Before you fly, (check airline & destination requirements) you need a negative test report. Only certain hospitals are recognised for these tests -
OFFICIAL LIST - and queues are long.
SOLUTION: Use the remote Swab Collection given by certain Providers - who will come to the hotel and do it for you. Ensure they use labs approved for flight.
CALL, TEXT, WhatsApp or VIBER to find out
KATHMANDU
STAR HOSPITAL - no longer home testing
INTREPID Home Testing - 9851020240
Alfa Healthcare - 9845023825 - Kamal

POKHARA
HELLO HEALTH CLINIC - 061-411777 9856013577, 9856011528

Approved facilities in Kathmandu include
HAMS HOSPITAL
NEPAL MEDICITI
MANMOHAN MEMORIAL MEDICAL COLLEGE
UNIVERSAL COLLEGE OF MEDICAL SCIENCE
ALL GOVERNMENT HOSPITALS & LABS

The PCR NEGATIVE test report has to be PRINTED, STAMPED and with your PHOTO. TIA Airport will accept printout, with verification from your phone on official website.
---
🗣 HELP LINES
💬 WhatsAPP
#StrandedInNepal — Support channel

#StrandedinNepal2 - if first one is full!
💬 Telegram
#StrandedInNepal —Telegram channel
🐤 Twitter
Follow us on Twitter at @StrandedInNepal
📸 Instagram
Follow us on Instagram at @stranded_in_nepal
RULES
Be polite, don't spam
Use these groups to share relevant information

Numbers to call
Stranded in Nepal Crisis Cell 9851254666
Government COVID19 Hotline 9851255839, 9851255837, 9851255834
Tourist Police 1144 / 014247041
Nepal Police 100 / 014228435
Sukraraj Hospital (Kathmandu) 014253396
Gandaki Hospital (Pokhara) 061520067

If calling internationally:
Use country code +977 (Nepal)
Omit the leading 0 (zero) from the number
---
☎️ Who is responsible for me
Here is the list of Embassies and Consulates you might need to contact.
(Tell us if some are not in here, and we shall update it)
---
✈️ List of Airlines & Contacts
We cannot promise that the airlines will immediately pick up the phone, they are also up to their ears, but here is a handy updated list
---
📍 Where to stay & eat
We shall try to maintain an updated list of accomodations, restaurants and eateries still serving, but cannot promise the validity of this data. It changes on a regular basis.
NOT THERE YET
---
MESSAGE FOR TOURISTS
MESSAGE FOR TRAVELLERS #strandedinnepal or #stayinginNepal

If you are a traveller and are still in Nepal, it probably means that you cannot leave the country at this point, for some reason or the other, or you might have decided not to leave. You are now stranded here until commercial flights resume out of Nepal or until your embassy charters another flight. Here is a suggestive list for you!

1. YOU MUST SHELTER IN PLACE and avoid all unnecessary movements. During the lockdown, and for as long as it lasts, you must remain inside and avoid contact with other people. You should only go out for medical emergencies or to get cash. Use one of the many delivery systems to obtain food and supplies. RESPECT ALL INSTRUCTIONS FROM THE NATIONAL AND LOCAL AUTHORITIES.

2. YOUR GOVERNMENT NEEDS TO KNOW WHO AND WHERE YOU ARE. The most important thing right now is to register your whereabouts with your respective Embassy or Consulate. You can do this via email (find the list of contact on this website). Remember that if your country does not have an embassy here, you should register with your responsible embassy abroad (likely in New Delhi). Be sure you provide a reliable way to contact you (email preferably). Get a SIM card if you don't already have one.

3. MAINTAIN A VALID VISA. Immigration offices remain open for now, so please extend your visa as normal. If you are too far from an office due travel restrictions, Nepal Tourism Board has said DoI will give grace.

4. You are expected to pay for your accommodation/food/flight. IF YOU RUN OUT OF MONEY you are expected to seek help from friends and family first. They can deposit money in your home account, and you can withdraw it with your ATM card. If you cannot get help, your embassy or consulate is unlikely going to be able to assist, but you could at least send them a message to indicate that you are in distress. Your LAST RESORT is to talk to the police out on the street (Tourist police if they can), and they will put you in touch with various government assistance programs. Remember that at that time you will be treated just like any other Nepali.

The Nepal Tourism Board Crisis Cell has of course, not stopped helping out, and will be a good source for accurate information during this constantly changing times and guide you. Feel free to reach out!

YOU ARE A GUEST IN THIS COUNTRY and you must behave in an irreproachable manner. Of course, it goes without saying that YOU MUST RESPECT THE LOCAL POPULATION AND THEIR RIGHTS.
Helpful Links
---
Send a message to our support team.
Make sure you are as detailed as possible so we can help you the best we can.
You can also email crisiscell@ntb.org.np directly.
---
🙏 Contributors
This is a group effort, created by many people.
Thanks to — Nepal Tourism Board, Raj Gyawali, Timo Deola, Lukas Huber, Huyen Thi Huynh, Lukas Huber, Niels, Ana Rubio, Rachel Eden, Steve Beyatte, Jennifer Bottrell, Alu Potcoava, Jenny Caunt, Ludo Van Vooren, Travel Massive + many more.
— If you've contributed, get in touch with an admin or @strandedinnepal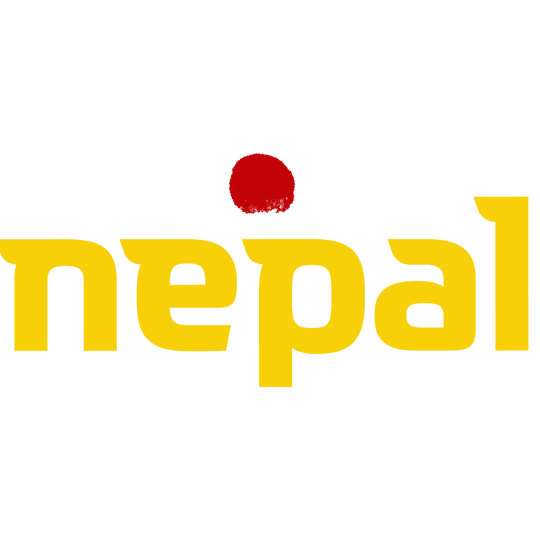 Nepal Tourism Board
Made with ❤️ in Nepal
---
INSTAGRAM
Help us document your stories — tag your photos #StrandedInNepal
---